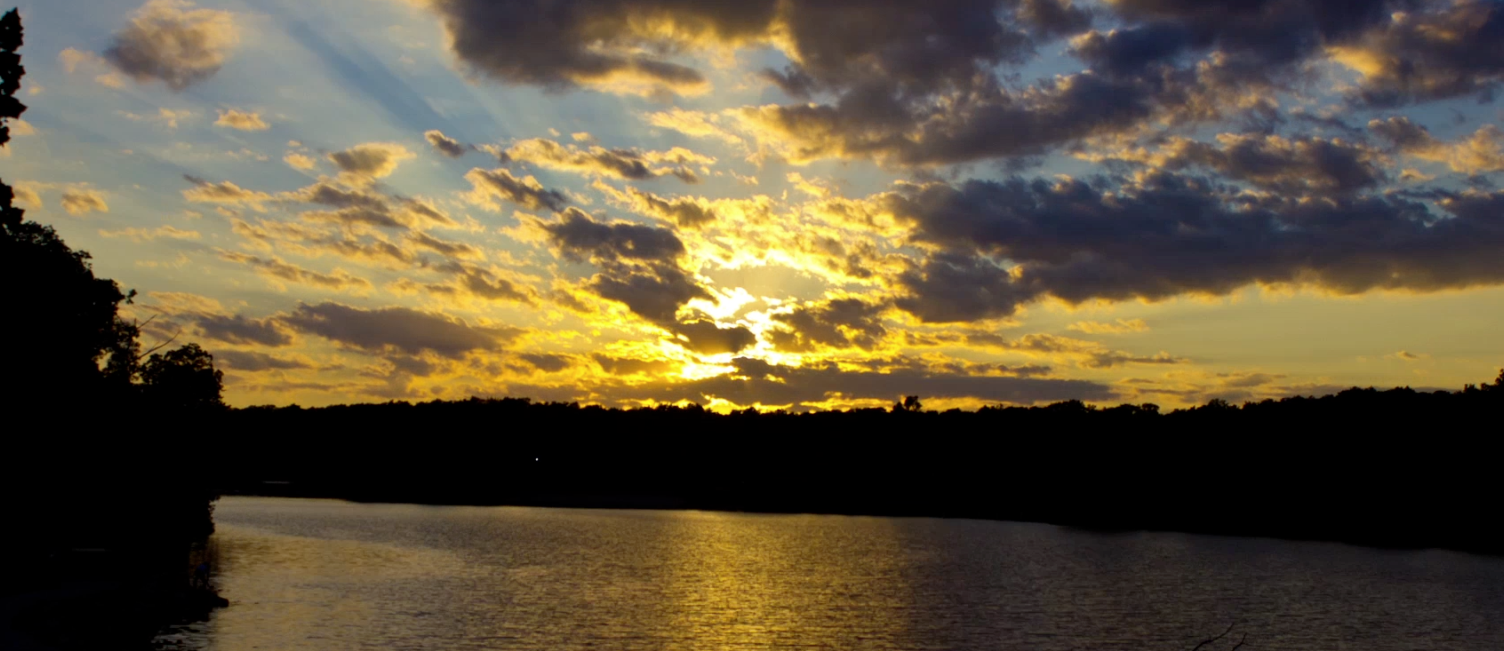 Tonight our flight was a little bit bumpy; it had almost rocked Lindsey to sleep. As we descended through the enormous cotton balls of clouds I couldn't help but think how beautiful it was. Then on the way home I asked Lindsey what time the sun would set because a large cotton ball sky can make for a great night to setup my camera and record a time lapse. So tonight that's what is going on. We got back from the airport, and I no more than dropped our luggage inside our front door and headed for the park. Lindsey asked me tonight how many sunsets I need, and I told her that I needed one more infinitely. They are all different, and I don't have any desire to miss a good one. I may be tired from the full day of traveling, but this is one of my favorite places on the planet right now. So… Here I am documenting another beautiful night at Shawnee Mission Park.
Ps. While recording the time lapse I choose to type this entry up as well. You may have noticed that it's a bit longer than the rest of my posts
Ps II. I take the shots on a canon t2i process the raw images, and sequence them together in After Effects CS5.5.
Ps III. I will probably take more shots and more time lapse over the rest of the summer. Stay tuned.
Download the quicktime file here