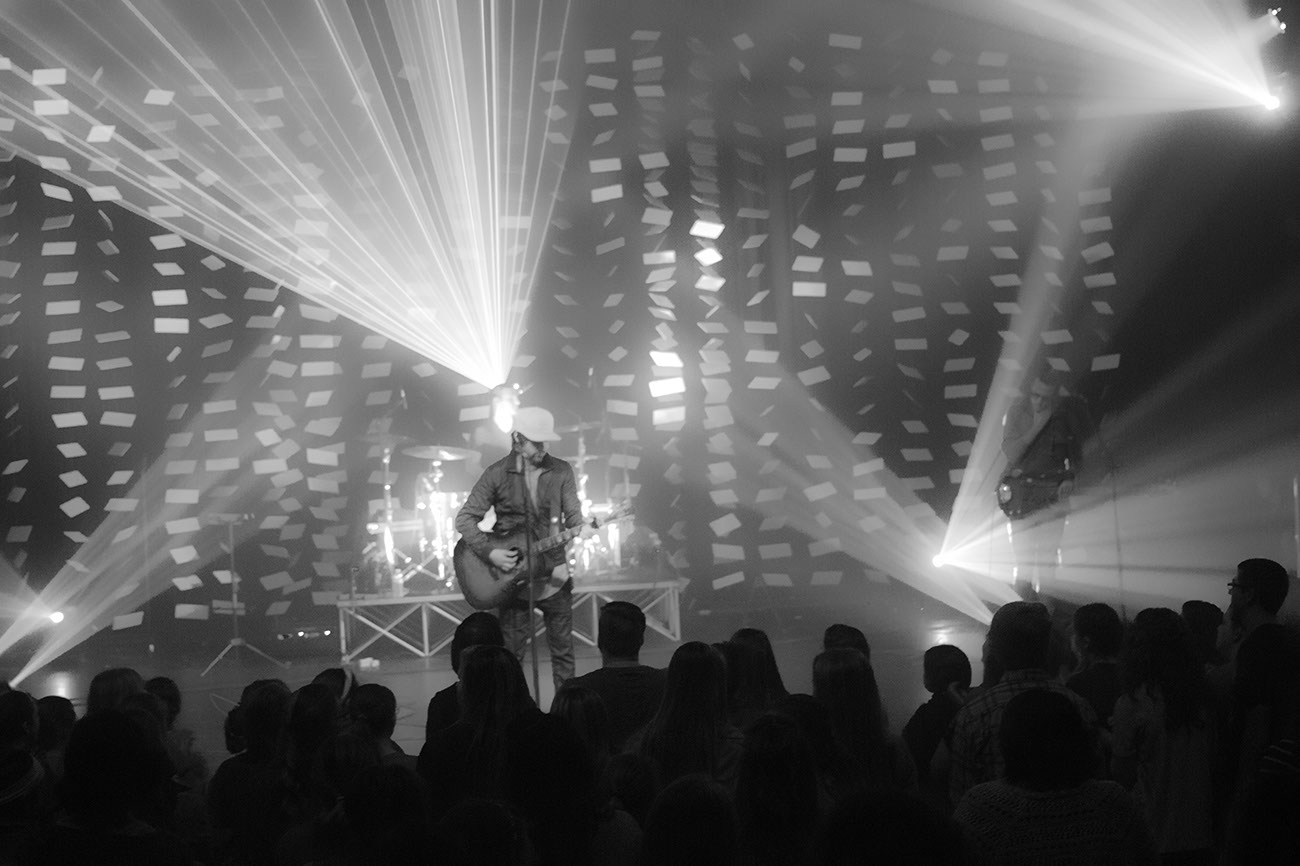 This slideshow requires JavaScript.
This year for DNOW we strung up 600 5×10″ poster board pieces. We took the idea from
here
. We needed to scale the idea up to our stage. Big thanks to Anna Joseph for cutting all the boards down to size. Anna, Carter, Kent, Rachel, and Zach- I couldn't have done this without you guys. We strung 20 cards per string glued at 9″ spacing. The horizontal spacing we used was 16″. We had 3 sets of 10 strings.
Before we began hanging anything I drew up a sketch of what I wanted the stage to look like.
After we finished assembling and hanging the card strands, we had to quickly setup some lights to see the wall lit up. Sometimes you just can't wait for daybreak to get a glimpse of the final product.
I had a great team to execute the weekend. It was a pleasure getting to serve beside each of you. This DNOW was smooth and excellent, Jessica, Nic, Bruce, Marco, Zach, Jose, Tom, Kendra, Anna, Rial and Molly THANKS. You guys make me look good as a production director.  One more thanks go to PJ Poston of City Entertainment for supplying the extra LED cans and Laser.